All HX80 model compressor wheels have undergone a design change to improve their service life and reduce LCF failures. Further identical changes will be made to the entire HX82 range in short future.
NL Alle model HX80 compressorwielen zijn inmiddels door een nieuw ontwerp vervangen om de levensduur te verlengen en tevens beter bestand te zijn tegen LCF 'lage toeren metaalmoeheids' fouten, Deze wijziging zal binnenkort ook voor de gehele model HX82 serie worden doorgevoerd.
Consequences are, that next to the compressor wheels, also some other parts have to be replaced during modification or repairs.
NL Als konsekwentie hiervan dienen naast de compressorwielen tevens enkele andere onderdelen te worden vervangen tijdens deze aanpassing of bij reparaties.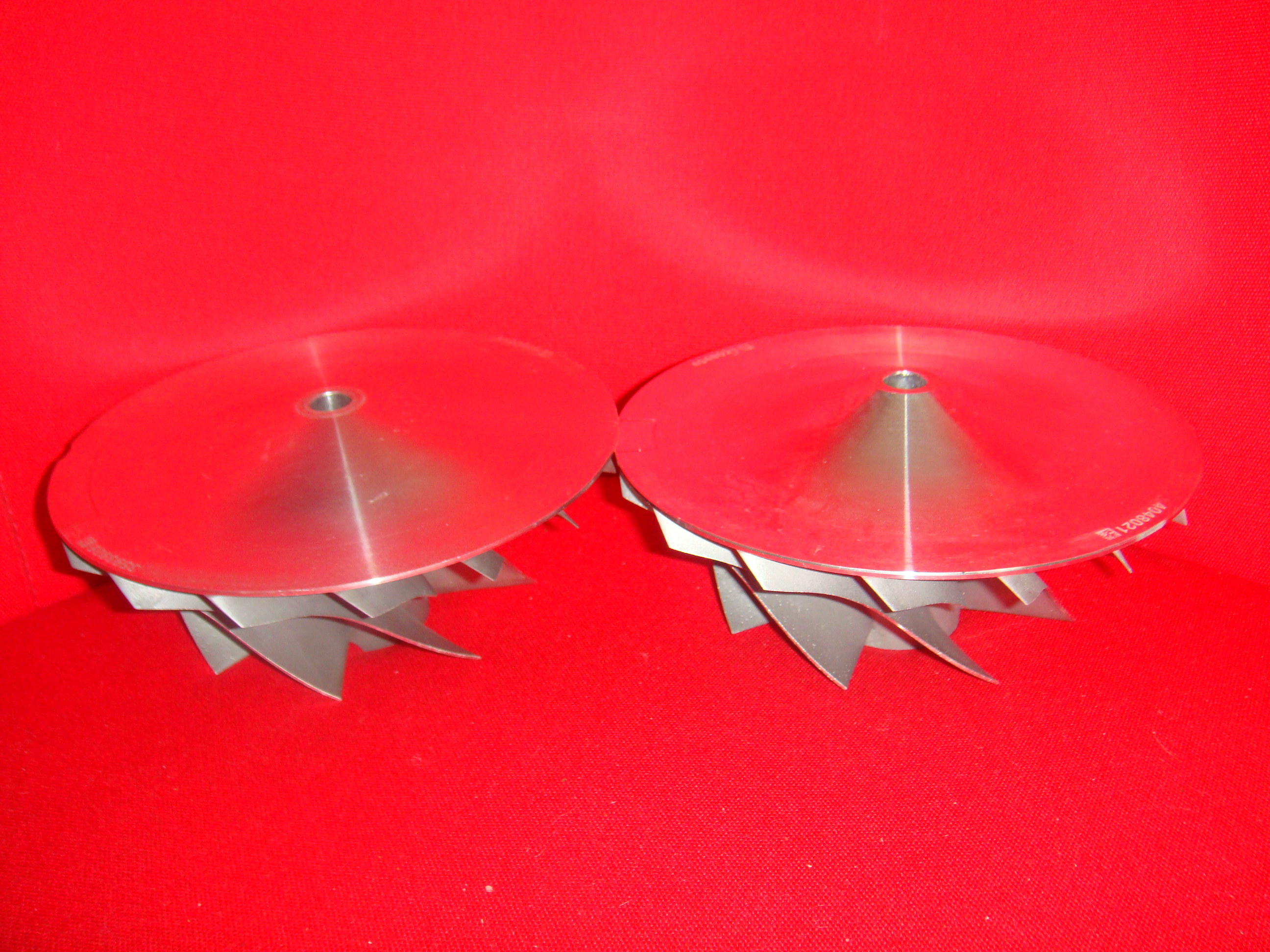 Left is the old design compressor wheel with the standard superback hub length
NL Links wordt het oude ontwerp compressorwiel getoond met de standaard hoogte van de achterzijde
Right is the new modified design with extended superback hub length
NL Rechts het nieuwe ontwerp met de verhoogde achterzijde
For better clarification see next picture and drawing…
NL Voor een verduidelijking zie volgende afbeelding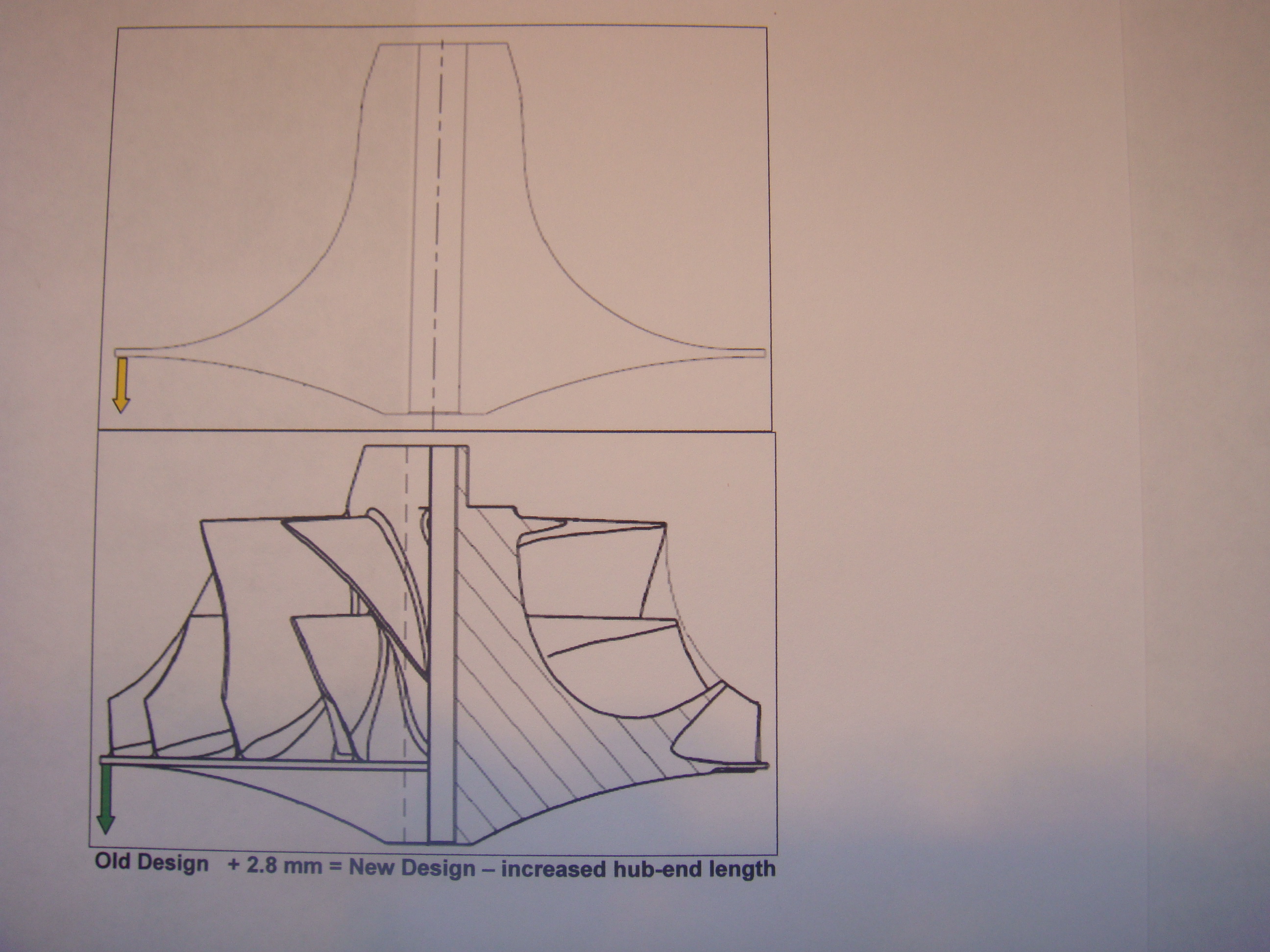 Superback hub length has been extended with approx. 2.8 mm
NL De hoogte van de achterzijde is met ongeveer 2.8 mm vergroot
Yellow arrow denotes hub length of the old style impeller
NL De gele pijl geeft de hoogte van het oude ontwerp aan
Green arrow is the new Extended Hub Version
NL De groene pijl de hoogte van het gemodificeerde wiel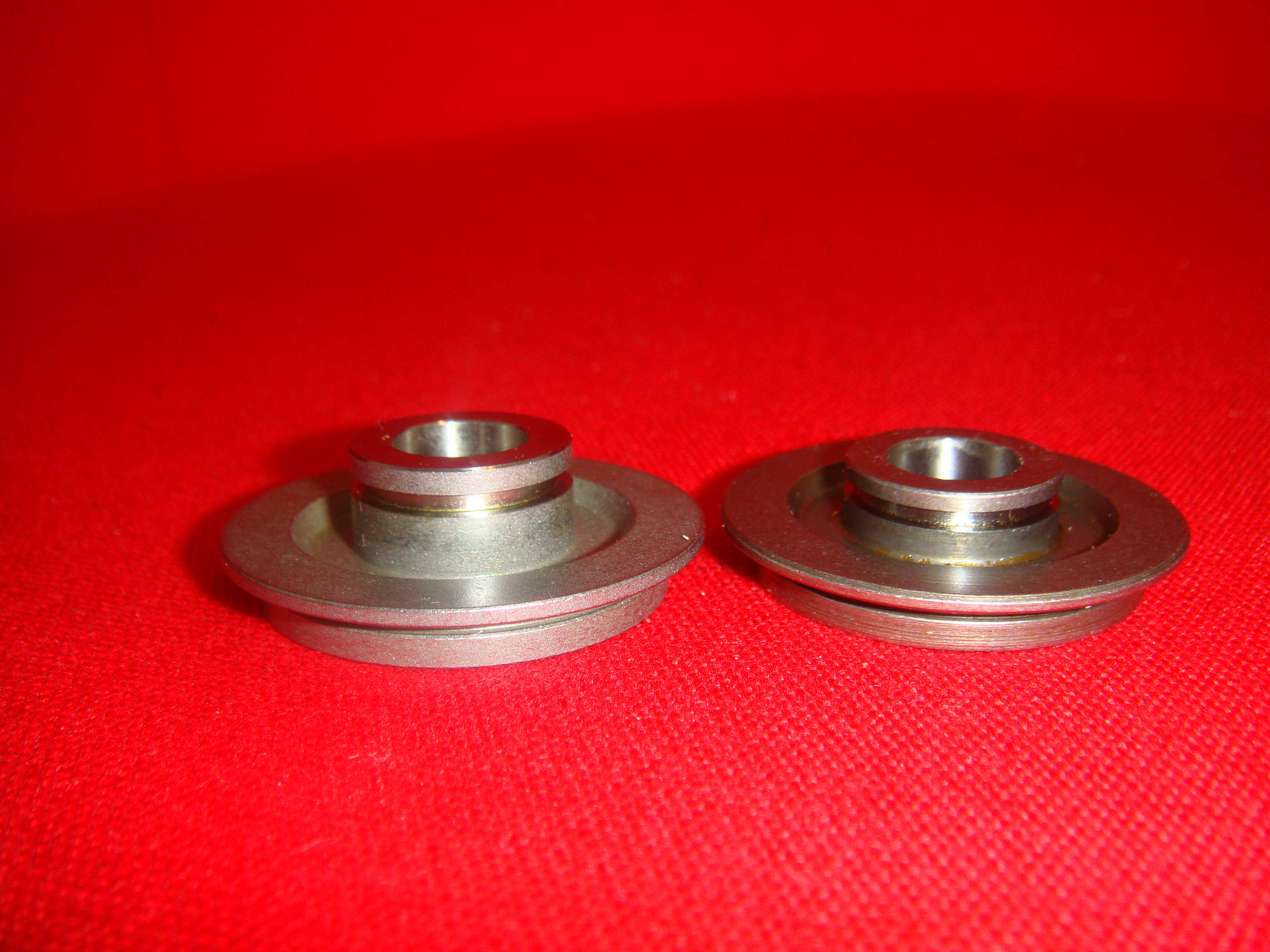 Caused by this change and in order to accomodate this modification, the old model oil slinger had to be altered too
NL Door deze verandering en om deze modificatie toe te kunnen passen moest tevens het model olieslinger worden veranderd
Left the higher old design, right the new shorter design to be used with the new extended hub style impeller and modified new style diffuser (see next picture)
NL Links het oude ontwerp olieslinger, rechts het neuwe kortere ontwerp, hetwelk tezamen met het nieuwe ontwerp wiel en tevens het nieuwe type compressor achterschild dient te worden gemonteerd (zie volgende afbeelding)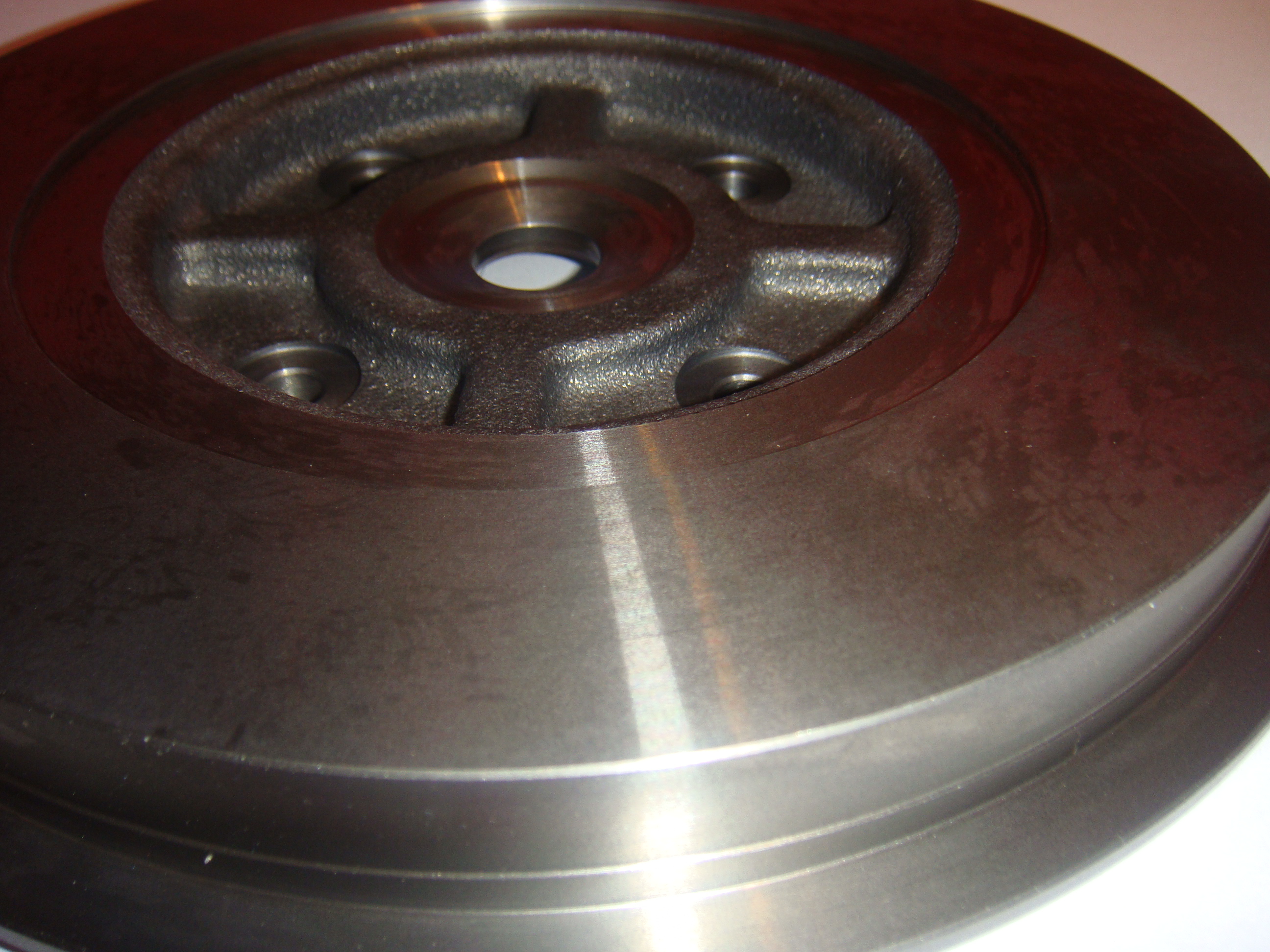 IMPORTANT NOTE: The old versions and partnumbers are no longer manufactured (obsolete) and will no longer be supplied, so if you order a compressor wheel, order a diffuser plus oil slinger same time
NL Belangrijke mededeling: De oude versies en onderdeelnumers worden niet meer gefabriceerd en worden niet meer geleverd, dus bij bestelling van een compressorwiel dienen gelijktijdig het achterschild en de olieslinger te worden besteld